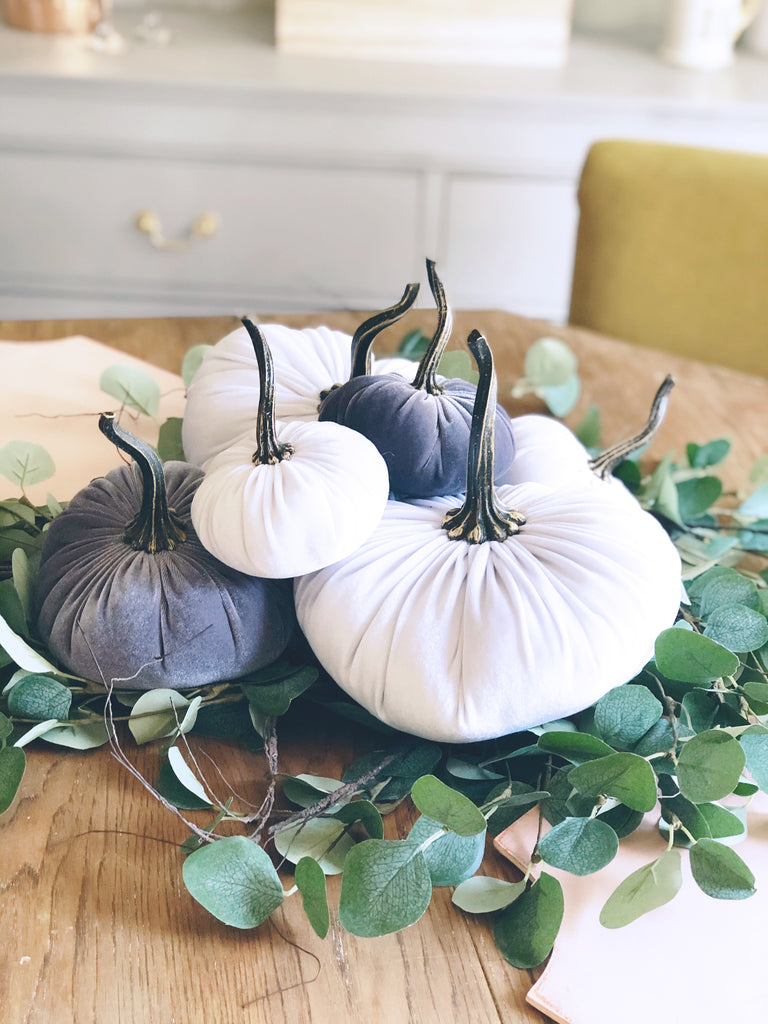 Ivory & Gray Pumpkin set of 6

$ 150.00

**Your pumpkins are made from scratch in our magical patch, just for you. Please allow 2-3 weeks for shipping. Need them faster? Drop us an email.**


The perfect custom set of 6 cozy velvet pumpkins

The stem is hand painted resin, realistic, and very durable. In this set,  you will receive:

2 XL -white

1 Large gray

1 medium gray

2 medium white

med - 5" wide x 3" tall, PLUS the 3.5" tall stem.

Actual colors will vary due to individual computer screens.

is back-ordered. We will ship it separately in 10 to 15 days.

Please see our Returns & Exchanges Policy Here before purchasing.