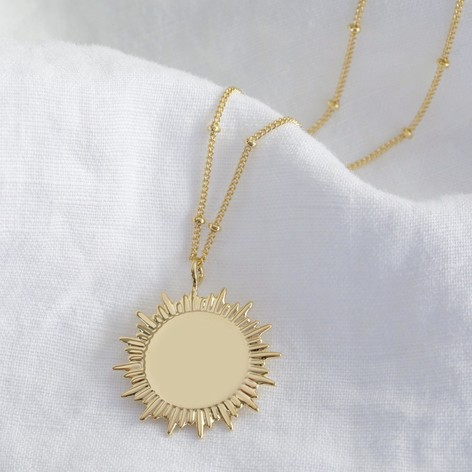 Gold Sunbeam Necklace

$ 19.99 $ 30.99

A delicate necklace to wear with any look you choose, perfect for adding style points and a golden glow to your outfit. This necklace features a shining sun pendant complete with cut out sunbeams, suspended from a long satellite chain and finished with a lobster clasp and extender links for you to alter your wearing length. Sun pendant necklace. Long satellite chain. Lobster clasp and links. 18ct gold plated brass. From Lisa Angel.

is back-ordered. We will ship it separately in 10 to 15 days.

Please see our Returns & Exchanges Policy Here before purchasing.